We'll gladly run a nice line of stitching along the borders of your new belt - this feature is for decoration only.
Available in white, brown, and black thread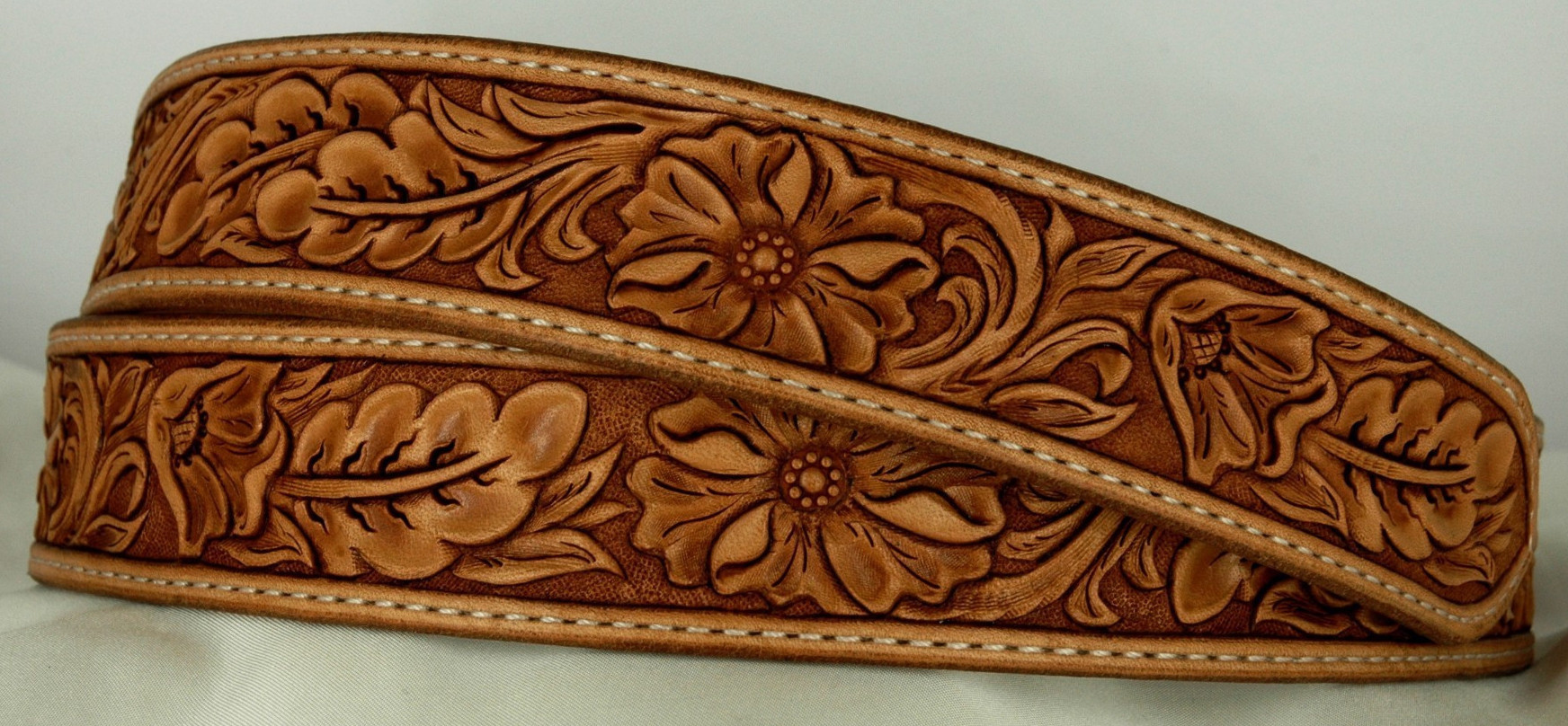 If you prefer a heavier format for added strength and rigidity with a smooth lining on the back of your belt, you can request our lined and stitched option on almost any custom belt combination. We use light weight cow hide for the liner; glued in place and stitched along the border for a long-lasting, highly durable combo.
Here's a very nice option that was very popular back in the 60's and 70's. It adds another visual color dynamic for more color contrast.
We do not have machinery to install lacing - this feature can require up to 5+ hours of hand labor.

Available in white, black, and brown lace.
Here is a unique version of the edge lacing that is a real "eye-grabber". Same idea as the buck stitching - just a different style.
Available in white, black, and brown lace.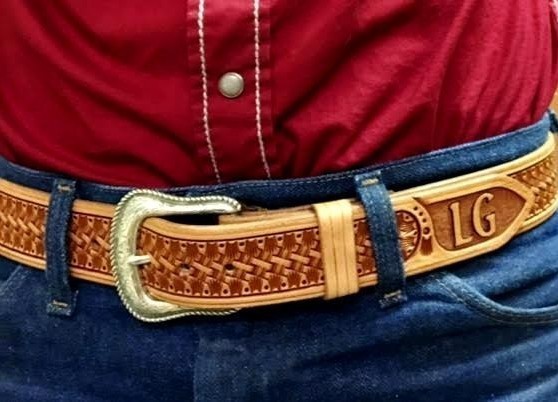 Adding your initials or brand on the tip of your belt truly makes your belt unique. During the order process, you can upload a picture of your brand so we get it just right. We also have several fonts to choose from below.
Name Centered in Back $30